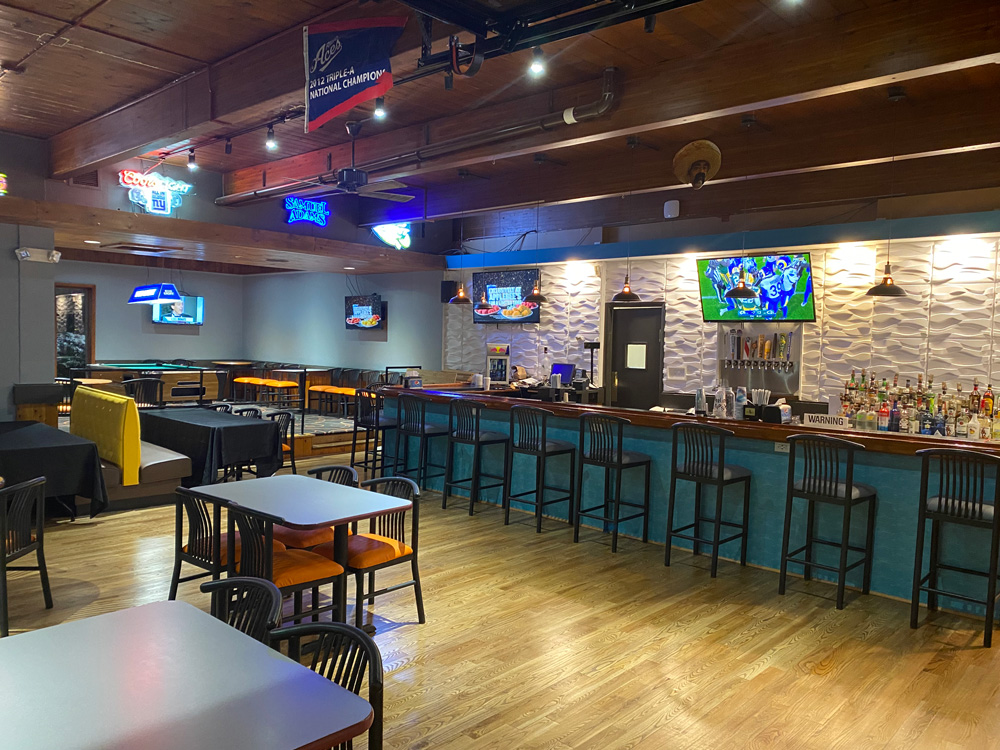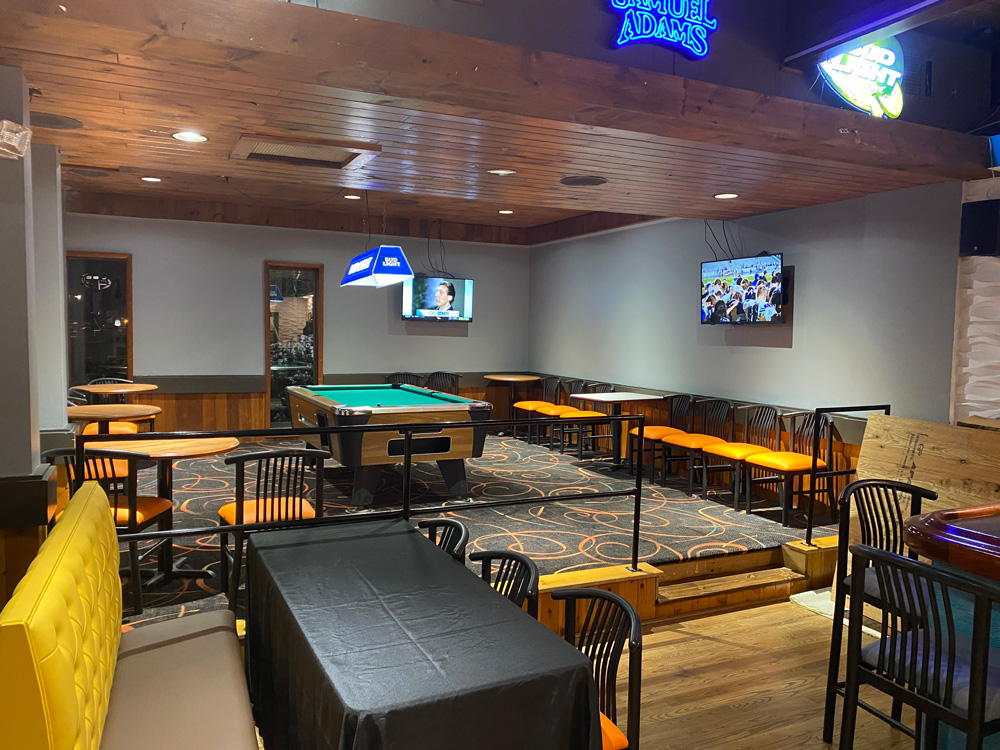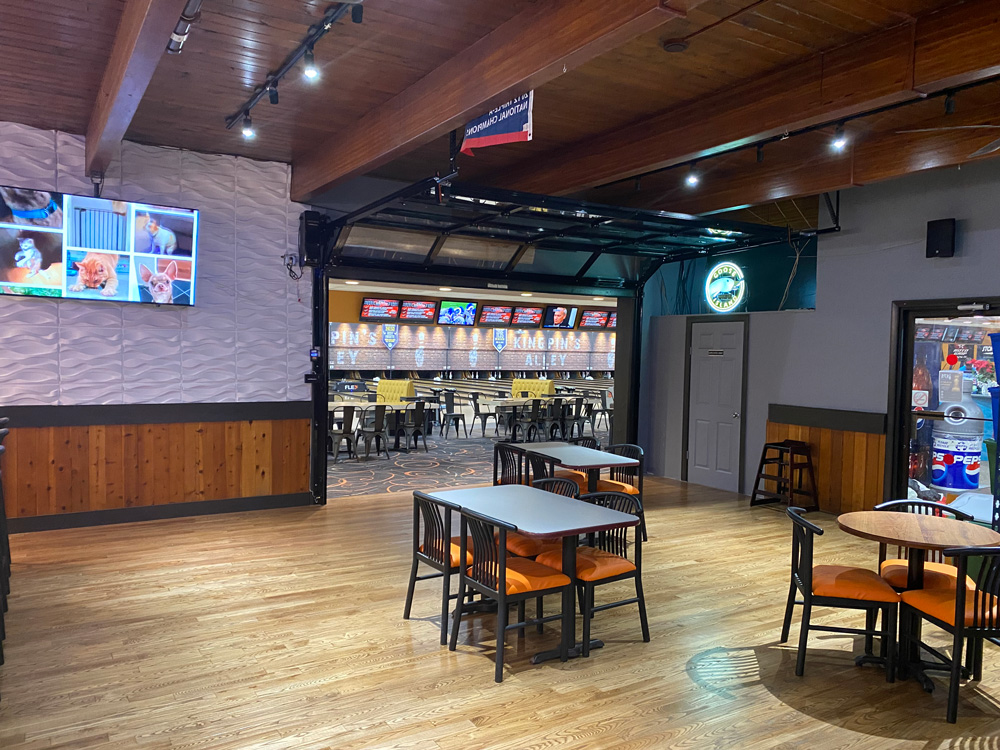 The Kingpin Club Lounge has had a full makeover and it is beautiful.  We added more draft beer taps and now offer more of your favorite microbrew selections which rotate on a regular basis.  New 4k televisions bring you your favorite sports in super high definition.  We always have an extensive selection or beer and liquor to suit anyone's' taste. 
The lounge is available to host your private parties and functions.  Stop in to see us about hosting your next event with KPA.
Trivia Night
Wednesday night is trivia night at Kingpin's Alley. Join us each week at 7:00pm in the Kingpin Club Lounge for a couple of hours of fun. Put together a team of your smartest friends and family and test your knowledge. We'll have prizes along with food and drink specials. Be sure to arrive early to get your spot.  Check Out All The Fun Here…
Game Show Night
The first Friday of each month is Game Show night in the Kingpin Club lounge. Grab your friends and family and join us for your chance to play in one of our game shows. We do a different show each month with chances to win cash and prizes. It's free to attend & play.
Check Out All The Details Here….
Sip & Paint
The Kingpin Club Lounge presents Sip & Paint on October 21 from 7pm until 10pm. The cost for this event is only $30 per person.
Your fee includes:
*   two wine glasses to paint
*   Painting supplies
*   Artist guidance
*   One glass of wine
*   BONUS…Free KPA wine glass
Register here for this super fun event!
Check Out All The Details Here…
Holiday Wreath Making Party
Friday December 9th from 7pm until 10pm.
There is always something about the scent of cinnamon and fresh pine that makes everyone feel so cozy during the holiday season. Please join us and relax with friends, maybe drink some spirits, listen to music and make a beautiful wreath for yourself or gift it to a friend.  Wreaths and all supplies are included. $55 per person includes one drink and a KPA wine glass. Reserve online or call us to book your spot.
Check Out All The Details Here….