February 6, 2022
The 2022 Scratch Doubles Tournament took place on Sunday February 6. This year 57 teams shoed it up and competed.
Qualifying was 5 games across 10 lanes.  1 in 5 teams advanced to bracket finals.  All matches were one game with total pins determining the winner.  Entry fee was $180 per team.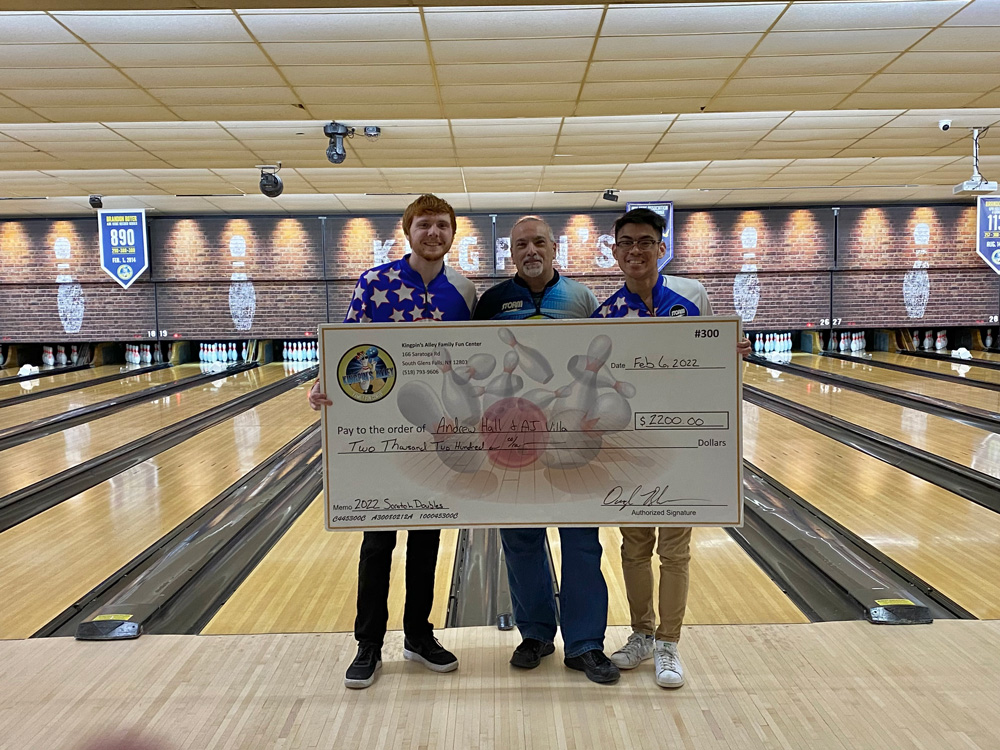 Andrew Hall & AJ Villa  are presented their ceremonial champions check from Kingpin's Alley owner, Doug Bohannon (center).