Whether you are a beginner or a "seasoned veteran", our kids league offers junior bowlers the opportunity to be a part of a team and learn our great sport with on lane coaching. We'll teach proper technique, how to "read" the lanes, and even proper ball fit and help you get that right ball when the time comes.
In addition, there are tournaments throughout the season that offer scholarship money to help offset the cost of college later on.
Kingpin's Alley will have a signup day for the junior bowler program. Friday September 10th at 5:30pm. On the registration day, parents will sign their children up for the program, pay the $10 registration fee and then we will have FREE bowling for them.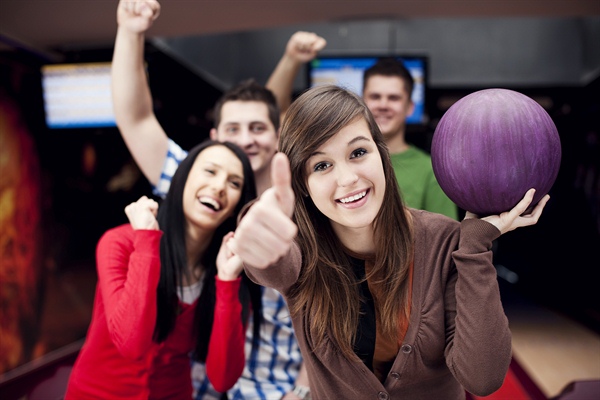 Friday
Junior League
Our Friday junior league begins on September 10, 2021. The kids bowl 3 games and receive coaching from USBC certified coaches, all of whom have competed the required REGISTERED VOLUNTEER PROGRAM as well as the SAFE SPORT certification.  All of our coaches take the time to work with the kids as a group in addition to individual, on lane time.  The league bowls for 28 weeks and the cost is $10 per week, per bowler. There is a one time registration fee of $10 per child.
This year we are pleased to announce that in addition of coach Brian Palmer we will also have Dillon Greeno and Chuck Jones on board coaching.  Brian is very well known for his coaching which includes many years with juniors and he is also the head coach of the Glens Falls High School bowling team.
BONUS
One PAID entry into the annual singles/doubles tournament
DOUBLE BONUS
Join one of our youth leagues and receive 10 free games of bowling!
TRIPLE BONUS
All new travel league bowlers get a free bowling shirt!
Travel League
Juniors who participate in our Friday league have the opportunity to be a part of our area's travel league. Kingpin's Alley has multiple teams.
These are 4 player teams or both boys and girls that travel to a different bowling center each Saturday afternoon to compete. This league bowls for 12 weeks and usually starts the first Saturday in November.
Kids must bowl in the Friday junior league to be eligible to bowl on the travel league.